We foster through DREAM Dachshund Rescue. It is very rewarding and we host foster dogs in our home until they get adopted. This allows them to make room in overcrowded shelters and save dachshunds from being euthanized. Scroll through the dachshunds we have fostered and have successfully found their forever home. It is so sweet when a dog finds a family of their own and we are grateful to be a part of the process. If you are interested in fostering too please fill out the DREAM foster application.
---
Happy Tails
Willis was adopted May 11, 2016
Willis is a fun-loving little dachshund mix. He is not lacking in dachshund personality. He was adopted by Caroline.
Gambit was adopted September 27, 2015
Chauncey was adopted August 29, 2015
Maddox was adopted August 9, 2015
Graham was adopted April 12, 2015
Spencer was adopted October 20, 2014
DREAM is a non-profit and spends much of its money from adoptions on helping pups with medical issues. When Spencer came to us his mouth was full of bad and broken teeth. Through the medical program, and with the help of Village Vets, he had 17 teeth removed. It seems like a lot and we nursed him through the pain, but once it was over he was a brand new dog. A new energy came from him and he became playful and friendly towards both humans and other dogs.
Spencer was sent to Denver, CO to meet his future home. With the support of Denver Dachshund Rescue, DREAM was able to send a large amount of dachshunds to the midwest, where dachshunds are very rare. This gave them an opportunity to quickly get adopted and escape the overcrowding of the southeast. Spencer was one of the lucky few and quickly was adopted by a loving family.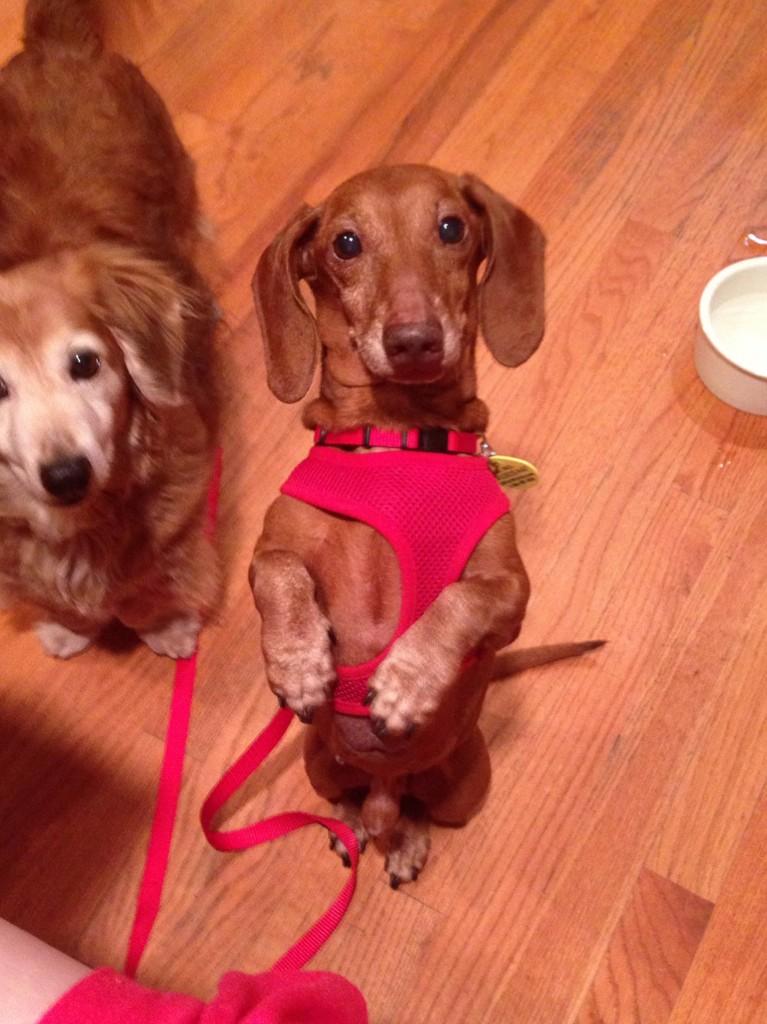 Wellington was adopted June 23, 2014
Sweet little Welly came to us with a chewing problem and an uncontrollable bladder. We worked with him for a few months and he improved drastically. He finally found his forever home with a family that was willing to put in the extra time to train him. What a cute boy!!
Maxwell was adopted December 19, 2013
You heard right! Maxwell was our "foster fail".  Mom fell in love with him and would not let him go. DREAM and Zach surprised us with his adoption on Mom's birthday! Now he is my brother and we are one big happy family!!
Elvis was adopted January 18, 2013
Elvis was our very first foster pup. He was a sweet old man and went to his forever home after just 3 months stay with us.